NEW: ProBoat 1/6 24" Jetstream Jet Boat RTR
The 1/6 scale Jetstream RTR is the first true basher jet RC boat that's fun for kids and for experienced boaters itching to pull crazy stunts. Send it in water just 2" deep. The addition of a reverse gate allows the ultimate in realistic maneuvering!
High-performance jet propulsion system and all-new reverse gate
Authentic Jetstream styling with forward and rear facing LED lights
Officially licensed Shreddy and MoJo liveries
High-quality Spektrum SLT3 radio and electronics
All-new SSL (Strap/Slide/Lock) quick battery swap system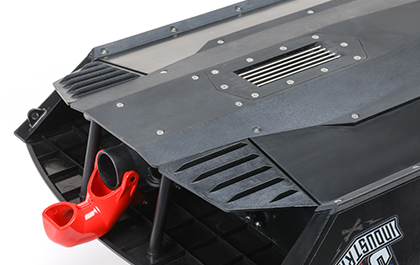 DURABLE COMPOSITE IMPELLER & INTAKE GRATE
This durable composite impeller and intake grate provide efficient, powerful propulsion. The intake grate is designed to pull in as much water as needed while maintaining the less than 2" of water required to keep the Jetstream on plane.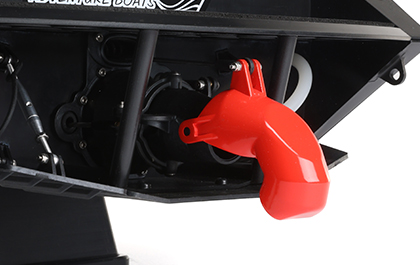 REVERSE GATE FOR REALISTIC MANEUVERING
The reverse gate allows you to maneuver your Jetstream in and out of the current or back it off a trailer for the ultimate realism.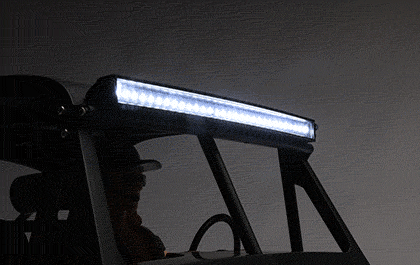 WATERPROOF FRONT & REAR LED LIGHT BARS
The Jetstream's roof rack has a forward-facing light bar with super-bright LEDs and rear-facing sequenced LED racing lights. Both light bars are waterproof and can easily be turned on or off.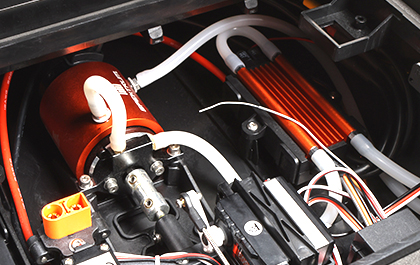 HIGH-PERFORMANCE WATER-COOLED BRUSHLESS SYSTEM
This water-cooled brushless system sends your Jetstream up the biggest streams while also providing the power you need to correct and maneuver your boat. The dual stage motor cooler keeps it running at the coolest of temps while you bash up and down the toughest obstacles.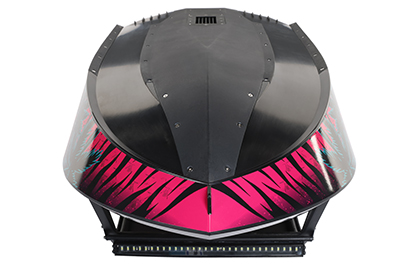 DUAL MATERIAL HULL CONSTRUCTION
The main hull is built from sturdy and rigid ABS for strength, while the underside includes long lasting, replaceable armor plating made of durable nylon glass fiber composite. The plating is located down the center of the hull as well as the two chines. The armor plates also extend back past the hull to protect the jet pump during extreme use.
OFFICIALLY LICENSED TRIM SCHEMES
The Jetstream is available with a choice of officially licensed trim schemes from Shreddy and MoJo, giving the boat wicked styling right out of the box.
---